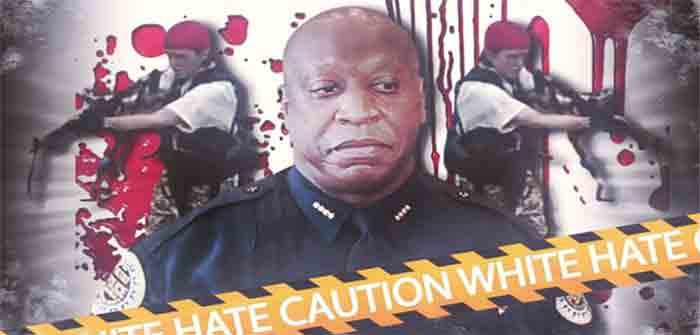 by Darren Beattie at Revolver.news
A deranged trans shooter killed six in a horrific massacre at a Nashville Christian school back in April. The deceased shooter, Audrey "Aiden" Hale, left behind a manifesto. Nashville Police refused to share it with the public. We learned this week why.
In screenshots obtained by Steven Crowder, Hale vented her murderous rage towards whites, whom she referred to as privileged "crackers." Despite being white herself, the shooter wanted to kill those like her. This rhetoric isn't found in the dark corners of 4chan. Anti-white hate is part of school curricula throughout the country. It's broadcast by television channels and popular films. And it goes viral on social media. The demented shooter was merely repeating what she learned from the society around her.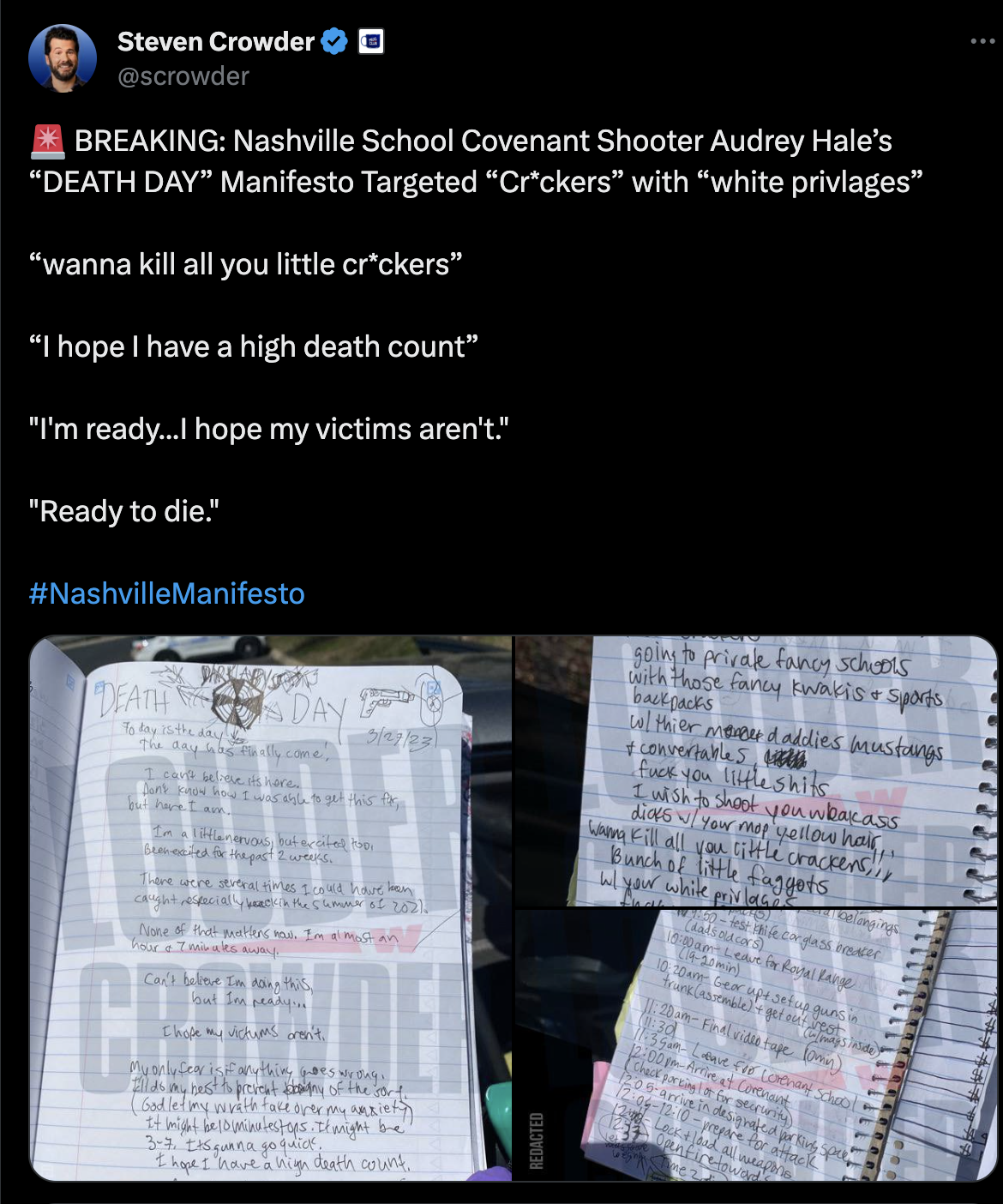 Continue Reading