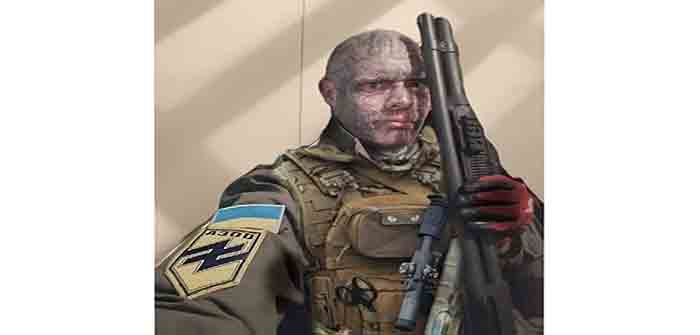 by Truthseeker77 and Fearless John at Telgra.ph
The first time I learned about Kent McLellan "Boneface" was through the investigation of Vasily Prozorov a former employee of the Ukrainian Security Services now uncovering the hidden truths of Ukraine on his channel UKRLEAKS.
Then Boneface himself contacted my colleague Truthseeker77 wanting to challenge some of the reports I have made on my channel about him. We decided to ask Boneface for an interview, we would laid the questions together, and Truthseeker77 would conduct all the "interrogatory" to the US Neo Nazi.
The results of this work not only produced the written interview with Mclellan about his time in Ukraine but also videos and information about his past troubles with the American authorities and a insight to the mindset of a US White Supremacist thanks to the excellent job of my colleague.
Kent Ryan McLellan April 22, 1990, St. Cloud (Florida). Son of the front man of Neo Nazi rock band Brutal Attack, in high school, he already became a member of the racist organization "The American Front". He was first arrested at the age of 18 in September 2008 for racist graffiti. In 2010, he served time for vandalism and beating immigrants. In May 2012, the FBI detained McLellan and his accomplices from the "American Front" for preparing a terrorist act against national minorities in Florida.
He joined the ranks of the "Ukrainian Volunteer Corps of the Right Sector" (DUK RS) in 2014 for a number of months going back to the US to keep running Misanthropic Division and its recruitment campaign for Ukraine.
in January 2022, returned to Ukraine and joined Azov Battalion.
When did you heard about Ukraine first?
Ukraine as political situation; I've always known it existed as a nation. That's clear.
As far as being a Skinhead/White nationalist goes, the videos from Tesak, in which he had a huge following in Ukraine, not just Russia.
What organisations did you contact and how?…
Continue Reading