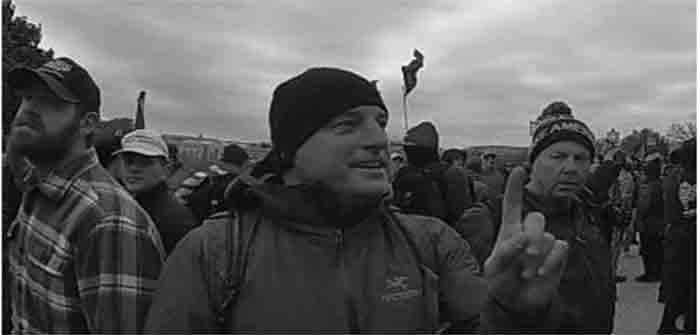 by Kyle Becker at Becker News
A former F.B.I. supervisory agent, Jared L. Wise, has been arrested and charged with multiple misdemeanors for his alleged involvement in the January 6th riot at the U.S. Capitol.
Wise, who was with the FBI for more than a decade, was arrested this week in Oregon. According to federal prosecutors, he called police officers "Nazis" and urged a mob of protesters to kill them.
Wise was captured on video shouting "Kill 'em! Kill 'em! Kill 'em!" the criminal complaint states. He was also seen raising his arms in celebration after breaching the building and escaping through a window.
"You guys are disgusting. I'm former former law enforcement. You're disgusting. You are the Nazi. You are the Gestapo. You can't see it. Shame on you ! Shame on you ! Shame on you!" he allegedly said.
Wise worked in counterterrorism at the F.B.I.'s New York field office from 2004 to 2017 before his career stalled due to poor work performance. He later joined the conservative group Project Veritas, where he allegedly used the code name 'Bendghazi' and trained with other recruits at the Prince family ranch in Wyoming.
Wise is one of the few former federal agents to have been charged…
Continue Reading