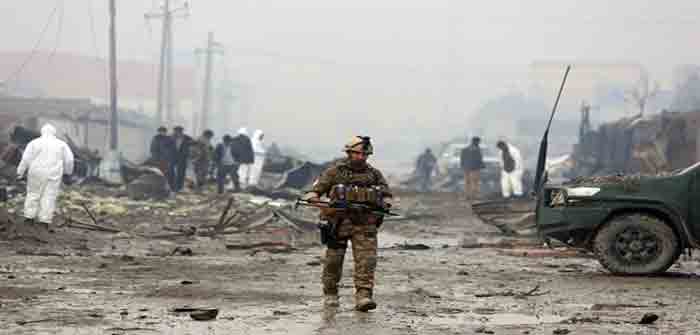 by Southfront
On August 2nd, US Air Forces targeted Taliban in Lashar Gah city, capital of Helmand province. According to representative of the Afghan Defence Ministry, Fawad Aman, 18 terrorists were killed and a large amount of their weapons and ammunition were destroyed as a result of the airstrike.
"Recently people's homes were bombarded. The Taliban is hiding in people's houses and using them as shields," said a civil society activist from Helmand to Tolo news.
The Taliban has reportedly taken control over 9 of 10 districts in Lashar Gah. On August 2, the national TV office was seized. The prison and the police headquarters were reportedly under siege and the district governor's compound is now the main target for Taliban in the District 1 of the city.
As clashes in Helmand's capital continue for the 5th day in a row and the city is steadily falling under Taliban's control, civilians are fleeing their homes, leaving the streets empty.
TOLO news cited security sources claiming that the Taliban had taken over 12 districts in Helmand province except for Kajaki district…
Continue Reading