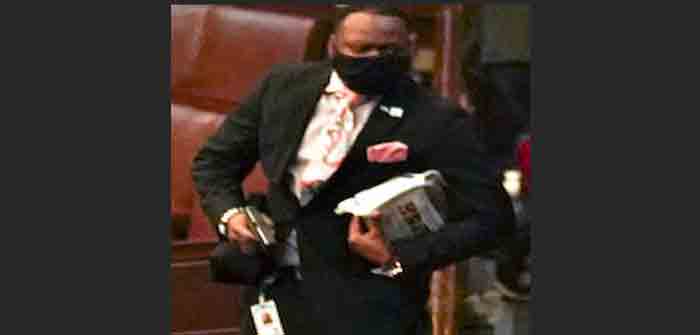 by Judicial Watch Staff
Judicial Watch announced that it received productions of new records totaling 102 pages from the Department of Justice (DOJ) related to the shooting of January 6 protestor Ashli Babbitt that include a memo recommending "that the United States Attorney's Office for the District of Columbia decline for criminal prosecution the fatal shooting of Ashli McEntee [Babbitt]," also noting that the shooter, U.S. Capitol Police Lt. Michael Byrd, "did not create a police report or documents" related to the shooting of Babbitt.
The documents also reveal that in the press release announcing the decision not to prosecute Byrd for the killing of Babbitt, the DOJ replaced the words "group" and "crowd" with the word "mob" several times. 
The unarmed Babbitt was shot and killed as she climbed through a broken interior window in the United States Capitol. She was a 14-year Air Force veteran. The identity of the shooter was kept secret by Congress, the Justice Department, and DC police for eight months until Byrd went public to try to defend his killing of Babbitt.
The lawsuit was filed…
Continue Reading