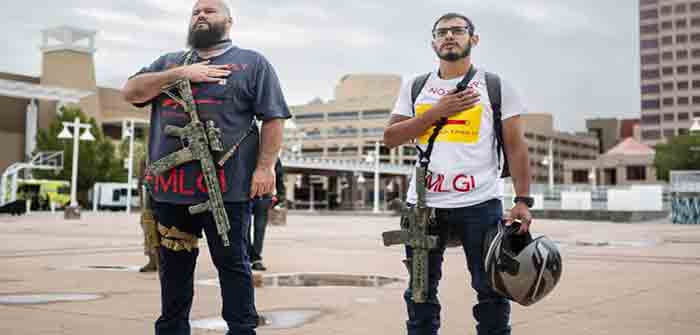 by Susan Montoya Bryan at News Channel 8
A federal judge has blocked part of a public health order that suspended the right to carry guns in public across New Mexico's largest metro area, with criticism mounting and political divides widening over the Democratic governor's action.
The ruling Wednesday by U.S. District Judge David Urias marks a setback for Gov. Michelle Lujan Grisham.
The second-term governor imposed an emergency public health order Friday that suspended the right to openly carry or conceal guns in public places based on a statistical threshold for violent crime that applied only to Albuquerque and the surrounding area. She cited recent shootings around the state that left children dead, saying something needed to be done.
Urias, who was appointed to the federal bench by President Joe Biden, agreed Wednesday with plaintiffs who have accused Lujan Grisham of trampling on constitutional rights. Urias granted a temporary restraining order to block the governor's suspension of gun rights until another hearing is held in early October.
Urias said he doesn't blame Lujan Grisham for trying to do something "in the face of these terrible deaths," but his duty is to decide a much more narrow question regarding the rights afforded under the U.S. Constitution.
The governor in a statement issued Wednesday said…
Continue Reading