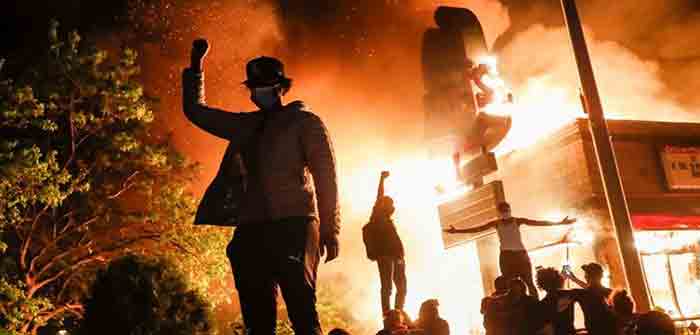 by Kyle Becker at Becker News
The Biden administration is making it clear that the Department of Justice is being guided more by ideological propaganda than the even-handed application of the rule of law when it comes to the prosecution of crimes in the United States.
On Wednesday, Biden officials testified that "white supremacy" is the greatest threat to the country, despite any empirical evidence that would lead an objective analyst to draw such a far-fetched conclusion.
"Attorney General Merrick Garland and Homeland Security Secretary Alejandro Mayorkas appeared before the Senate Appropriations Committee for a hearing on domestic extremism as Congress ramped up its scrutiny this week of the circumstances around the attack on the Capitol," the Hill reported.
"Both Garland and Mayorkas testified that white supremacist groups pose the most serious domestic national security threat in the U.S., reinforcing what analysts have long concluded about far-right organizations," the Hill continued.
"Domestic violent extremists pose an elevated threat in 2021 and in the FBI's view, the top domestic violent extremist threat we face comes from racially or ethnically motivated violent extremists, specifically those who advocate for the superiority of the white race," Garland said.
The Attorney General rejected arguments from…
Continue Reading