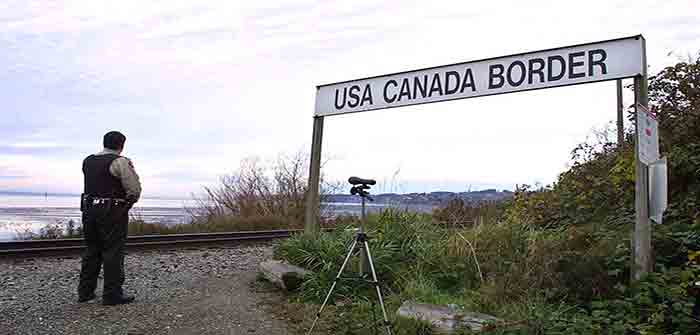 by Madeleine Hubbard at Just the News
While the public focuses on illegal immigration at the southern U.S. border, U.S. Customs and Border Patrol agents are encountering a record number of illegal entrants at the northern border wit Canada. That includes some on the terrorist watchlist, sparking outcry from congressional Republicans and local officials after more than 150,000 migrants have attempted to enter the U.S. through its northern border so far this fiscal year.
The number of immigrants who have entered the U.S. northern border so far this fiscal year, which spans from October 2022 through September 2023, is more than 4.6 times higher than the number that entered in fiscal year 2020, former President Donald Trump's last full year in office, according to the latest U.S. government data available.
Additionally, agents recorded 375 encounters at the northern border with people on the Terrorist Screening Dataset, also known as the terrorist watchlist, so far in 2023. The southern border, which saw significantly more immigrant encounters overall, has seen 216 watchlist encounters so far this year.
Nearly half of all 2023 northern encounters occurred on New York's border, despite the fact that the state only makes up about 8% of the U.S. land border with Canada.
Rep. Elise Stefanik, R-N.Y., the No. 3 House Republican,…
Continue Reading