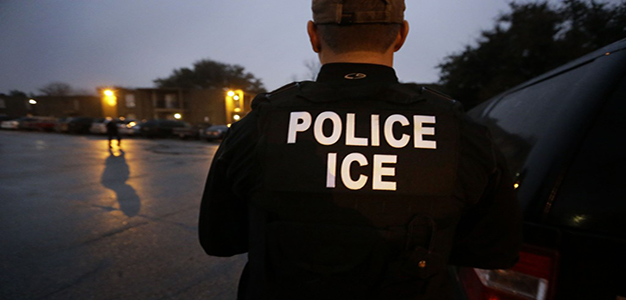 An illegal immigrant convicted of murder was released from a California prison on Dec. 4, despite Immigration and Customs enforcement requesting a detainer, officials announced Monday.
Salvadorian national Carlos Morales-Ramirez, 44, was convicted of second-degree murder, assault on a child resulting in death on Jan. 9, 1998, in Los Angeles, California, according to Immigration and Customs Enforcement (ICE). ICE filed an immigration detainer that was not honored for Morales-Ramirez on Aug. 28, 2013, causing officers to exhaust time and resources to re-arrest Morales-Ramirez, the agency said.
"State sanctuary laws grant law enforcement officials the discretion to cooperate with immigration authorities in instances where serious or violent crimes have been committed; again, we are talking about the murder of a child – rather than working with our officers to ensure this convicted aggravated felon was safely handed over to ICE, he was released back into the community and our officers were forced to exhaust more time and resources relocating and re-arresting him," ICE's Enforcement and Removal Operations (ERO) Los Angeles Field Office Director Dave Marin said in a statement.
Immigration detainer not honored, convicted child murder released in California. Learn more: https://t.co/UuJEXDLa9f pic.twitter.com/nqY9sXFhX7

— ICE (@ICEgov) December 14, 2020
Morales-Ramirez was arrested and served a Notice to Appear during a targeted enforcement operation on Dec. 10 by ICE ERO in Los Angeles, according to ICE. Morales-Ramirez's previous conviction makes it possible for him to be subject to removal proceedings while he remains in ICE custody pending his hearing…
Continue Reading