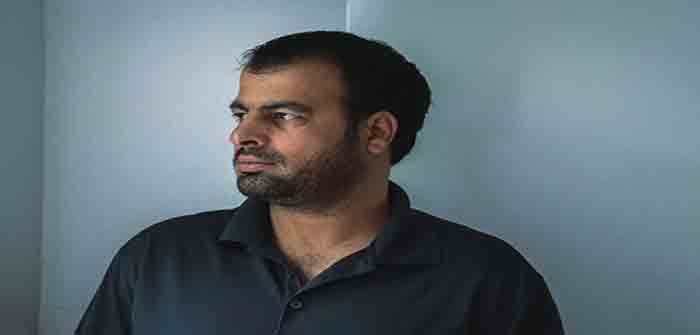 by Fahim Abed at The Intercept
ON A RAINY Saturday morning in May, Hayanuddin Afghan, a former member of a CIA-backed militia that was once his country's most brutal and effective anti-Taliban force, welcomed me to his new home in a hilly neighborhood of Pittsburgh.
He invited me in through the kitchen, where his wife, who was pregnant with their fourth child, was baking traditional Afghan bread with flour from Aldi's. The trip downtown to buy groceries was among the greatest challenges of Hayanuddin's new life in Pittsburgh. It involved hauling heavy bags back home on foot and in multiple city buses, whose schedules were unknowable since he didn't speak English and had not downloaded the relevant app.
"It is difficult to descend from a very strong position to a very weak position," Hayanuddin told me. In Afghanistan, "we had value. It was our country, and we were making sense for that country. But now, even our generals and commanders, everyone is in the same position."
In Afghanistan, it was impossible to talk at any length to members of the secretive commando forces known as the Zero Units. They hunted the Taliban in night raids and were widely accused of killing civilians, including children. But last September, Hayanuddin and his Zero Unit comrades were the beneficiaries of the most successful aspect of the Biden administration's chaotic withdrawal from Afghanistan: the CIA's rescue of its allied militias. Their arrival in the U.S. over the last year has cracked open one of the war's blackest boxes.
My conversations with Hayanuddin and several other militia members yielded new details about the command structure, operations, and final days of shadowy units that were nominally overseen by the Afghan intelligence service but were in fact built, trained, and in many cases fully controlled by the CIA. Their fighters hold clues to many of the war's mysteries, including how U.S. intelligence engineered and oversaw years of deadly night raids that contributed to the Taliban's ultimate victory, and how a secret deal between longtime enemies may have hastened the lightning collapse of the Afghan security forces last August.
Celebrated as heroes by their American handlers and some Afghans who oppose the Taliban,…
Continue Reading