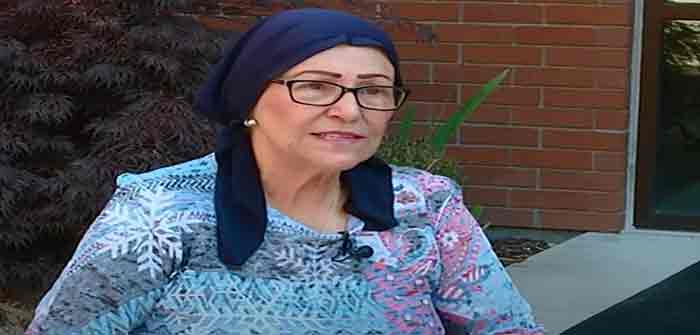 by Debra Heine at American Greatness
Afederal judge has sentenced a 69-year-old Idaho grandmother and cancer patient to two months behind bars for parading in the Capitol, a misdemeanor.
Pam Hemphill pleaded guilty in January to one count of demonstrating, picketing, or parading in a Capitol building.  The diminutive senior was photographed inside the Capitol Rotunda.
Statement of facts in Pam Hemphill's case have been unsealed in the DC federal court.

The document below (courtesy @ryanjreilly) has multiple pictures of Hemphill inside the Capitol on Jan. 6, including this one in the Rotunda. https://t.co/77fA3it5xA pic.twitter.com/6XIhEVx6Ec

— Jacob Scholl (@Jacob_Scholl) August 4, 2021
Hemphill, a former drug and alcohol counselor, flew to Washington, D.C. from Idaho on Jan. 5 hoping to see the results of the 2020 presidential election overturned. She was arrested in August of 2021.
At her sentencing hearing Tuesday, Senior U.S. District Judge Royce Lamberth, a Reagan appointee, flatly told Hemphill that she will be serving time behind bars…
Continue Reading