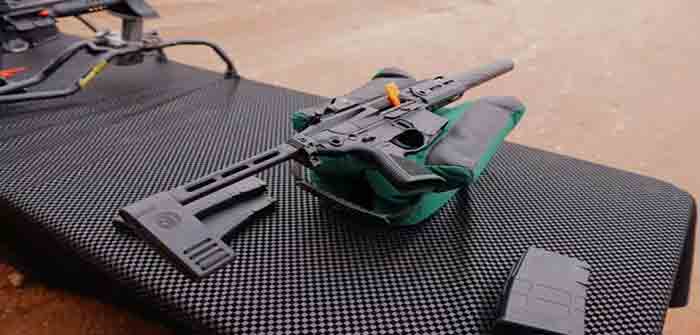 by Stephen Gutowski at The Reload
The ATF can't arrest anyone for owning a pistol-brace-equipped gun.
That's the outcome of a ruling handed down by United States District Court Judge Matthew Kacsmaryk on Wednesday. He granted a motion to stay enforcement of the agency's rule banning the possession of effectively all braced guns that weren't registered earlier this year. He found the ATF exceeded its power when crafting the rule.
"[T]he Court is certainly sympathetic to ATF's concerns over public safety in the wake of tragic mass shootings. The Rule 'embodies salutary policy goals meant to protect vulnerable people in our society,'" Judge Kacsmaryk wrote in Britto v. ATF. "But public safety concerns must be addressed in ways that are lawful. This Rule is not."
Unlike previous rulings against the ATF, Kacsmaryk's order applies to the entire rule. That means it could affect tons of gun owners nationwide, with the number of affected braced guns estimated to be in the millions or even tens of millions.
The order comes shortly after the Fifth Circuit Court of Appeals,…
Continue Reading