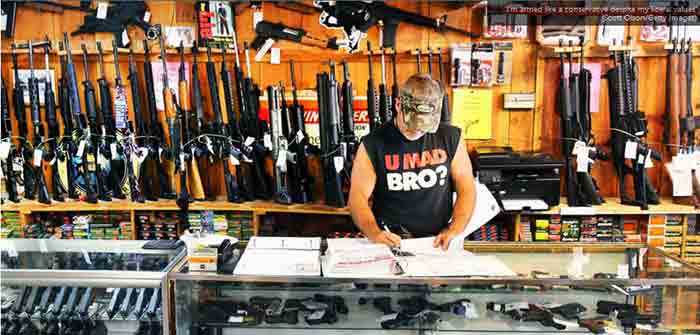 by Ben Whedon at Just the News
The Bureau of Alcohol, Tobacco, Firearms and Explosives (ATF) and FBI coordinate to track the gun purchases of specific individuals through the federal background check system, according to documents that Second Amendment advocacy group Gun Owners of America obtained via a Freedom of Information Act request.
Shared exclusively with the Epoch Times, the documents include communications in which ATF agents request the monitoring of specific gun purchasers by means of the National Instant Criminal Background Check System (NICS) in a system the FBI dubs the "NICS Monitoring Services."
Federal agents, at the behest of the ATF, then manually check the NICS on a daily basis to see whether an individual the ATF flagged has purchased a firearm. The ATF appears to be using this system to monitor suspected criminals or straw purchasers.
NICS works to stop individuals banned from purchasing firearms from doing so. A prospective gun purchase must clear the background check before the dealer may complete the sale. Federal law also requires that the NICS record of a gun purchase be deleted after 24 hours. Hence, the need for the FBI to check the system daily.
This process may go on indefinitely. One email…
Continue Reading