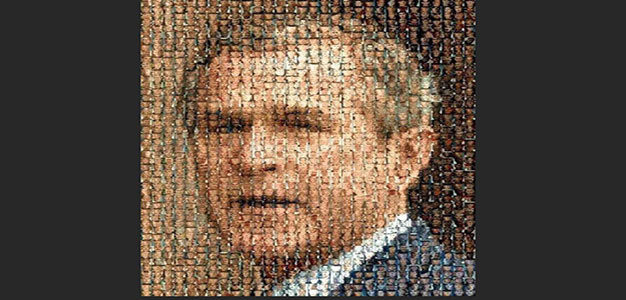 by Nick Gillespie and Justin Zuckerman at Reason
So the Department of Homeland Security (DHS) is celebrating its 20th birthday—the perfect opportunity to rethink the whole concept of "homeland security" and how to best provide it. DHS has grown into a monster that is massively expensive, incredibly ineffective, and reliably destructive of basic civil liberties. It's time to abolish it and replace it with fewer, smaller, and more accountable agencies.
In the wake of the 9/11 attacks, President George W. Bush called for the creation of a new cabinet-level department "whose primary mission is to protect the American homeland." By pulling border security, emergency services, and immigration into a single, streamlined bureaucracy, Bush promised that the new department would "improve efficiency without growing government." Instead, we got politically manipulated, color-coded terror alerts that only made life easier for late-night comedians. The DHS budget now stands at $82 billion, or almost double its original cost in inflation-adjusted dollars. Are there really twice as many threats to the homeland as there were when the embers at Ground Zero were still smoldering and the global war on terror was ramping up?
In the early days of the war on terror, Washington was obsessed with the idea that the 9/11 attacks happened because different agencies—notably the CIA, FBI, and NSA, none of whom are part of DHS—didn't communicate with each other. Hence the idea of "a unified homeland security structure."
But critics of DHS noted from the start that it didn't actually reduce…
Continue Reading