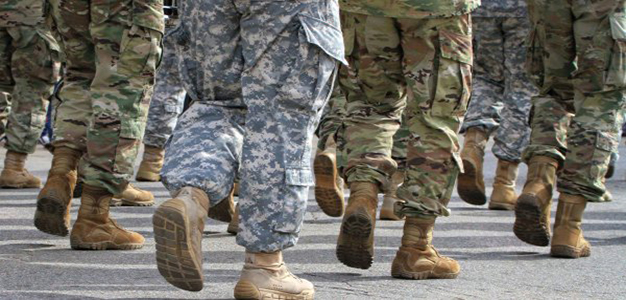 Defense Secretary Lloyd Austin has called on the services to conduct a 60-day stand-down on the issue of extremism in the military, prompted by the Jan. 6 attack on the the Capitol and subsequent reports of both active-duty and former service members attending a rally calling to overturn the 2020 election and the riot that ensued.
Austin held a meeting Wednesday of the service secretaries and Joint Chiefs, Pentagon spokesman John Kirby told reporters, to ask them about their concerns and ideas for improving the situation.
"Even though the numbers might be small, they may not be as small as we would like them to be, or we believe them to be," Kirby said of the prevalence of troops with extremists views, ties or activities. "And that no matter what it is, it is not an insignificant problem."
Guidance is forthcoming on what Austin expects to see after the 60 days.
"It wasn't a blithe, 'Hey, just go talk to your people,'" Kirby said of Austin's direction to the service secretaries and Joint Chiefs. "He was very clear that he wants commands to take the necessary time. And I didn't hear him be overly proscriptive about that … to speak with troops about the scope of this problem, and certainly to get a sense from them about what they're seeing at their level."
The Defense Department does not centrally track troops who have been investigated for domestic terrorism or extremist sentiment, and neither do the services, making it difficult to get a read on how prevalent the problem is.
Kirby told reporters on Jan. 28 that the FBI opened 143 investigations into troops and veterans in 2020, 68 of those for domestic extremism…
Continue Reading