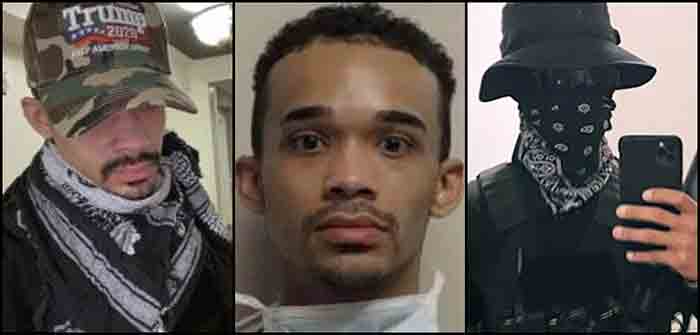 Sullivan has maintained in multiple interviews that he regularly attends protests only to record what's going on, but did not actively partake in the insurgence in Washington.
"It's just recording, solely, and not being active in it," he told Fox News last week.
After the Capitol was stormed John Sullivan appeared with CNN photojournalist Jade Sacker on CNN that night.  CNN did not identify Sullivan as an Antifa-BLM protest leader.  They mention Insurgence, USA but not that it is a radical leftist organization.  They do not mention that Sullivan was arrested in Utah during unrest in 2020.  CNN did not reveal that the two were working together inside the US Capitol.  Jade Sacker has done work for NPR, CNN, NBC and other liberal outlets.
TRENDING: HUGE! Brother of Arrested Antifa-BLM Activist John Sullivan Turned Him In! — Says His Brother Was "Somehow in Charge" of US Capitol Riots (VIDEO)
Yet, in footage streamed to his followers on Discord, Sullivan, who uses the name "Jayden X" on the app, can be heard inciting violence from inside the U.S. Capitol and boasting about breaking a window…
Continue Reading