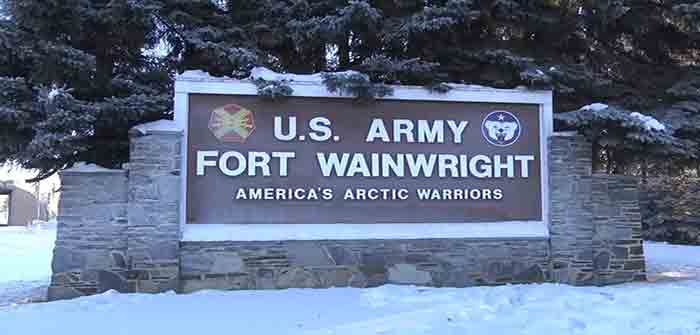 by Alice Wright at Daily Mail
A vehicle carrying Chinese citizens and a drone recently breached a security checkpoint at Fort Wainwright in Fairbanks 
Details of security infringements are largely classified but officials warn they are beefing up security on Alaskan military bases 
Suspected Chinese spies disguised as tourists have made multiple attempts to infiltrate US military bases in Alaska, according to US officials.
The attempted breaches may be probes into US military activities in the state,  soldiers familiar with the matter told USA Today.
On one recent occasion, a vehicle carrying Chinese citizens blew past a security checkpoint at Fort Wainwright in Fairbanks.
The vehicle was stopped and the occupants claimed to be tourists but a search of their car revealed a drone.
Most of the details of suspected Chinese spying incidents in Alaska remain classified and Kathleen Hicks, the Pentagon's No. 2 official, refused to comment on the matter, except to say the military is taking a number of steps to ensure bases are secure…
Continue Reading