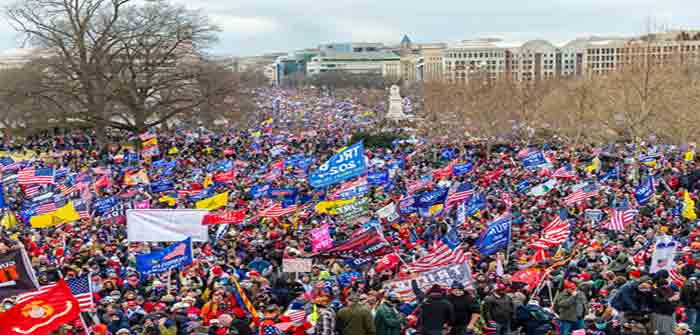 by John Solomon at Just the News
Just three days after the Jan. 6 Capitol breach, one of the Capitol Police's top intelligence analysts sent a blistering email to supervisors, blowing the whistle on what he said was their failure to heed clear intelligence warning that right-wing rioters planned to storm the Capitol.
"We analysts have been reporting for weeks that Patriot groups are commenting on social media their intentions to storm the U.S. Capitol with overwhelming numbers," Eric Hoar wrote in the Jan. 9, 2021 email to his bosses. "I don't know what was occurring behind the scenes, but I hope that information was briefed with the veracity it deserved, and not just a one-time Event Assessment."
Hoar wrote he feared political considerations had overtaken security needs in the lead-up to the riot.
"The notion that valid intelligence is trumped by optics or political decisions is unacceptable and puts lives in danger," he said. "This is a concept I've understood for a long time, and I know you are aware of this as well, and I hope its meaning is now OBVIOUS to ALL Officials, Commanders, and Stakeholders."
You can read his full memo here:…
Continue Reading