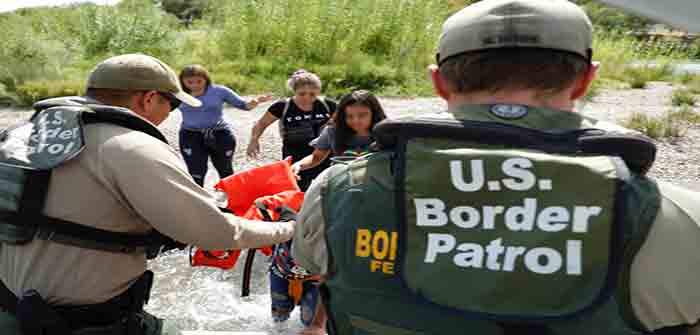 by Charlotte Hazard at Just the News
President of National Border Patrol Council Brandon Judd warns that once Title 42 is lifted, the cartels are going to have complete control over the southern border.
"Once Title 42 goes away and the explosion happens, they're going to control our entire southwest border," Judd said on the Wednesday edition of the "Just the News, No Noise" TV show. "When they do that, that's when [the cartels] are going to be able to bring in all of their products such as the fentanyl, the dangerous drugs, the criminal aliens, and the aliens from special interest countries. All of that is going to go up and it's going to be Americans that are going to pay for it."
The Biden administration approved the temporary deployment of 1,500 active-duty troops to the southern border earlier this week to assist the U.S. Border Patrol before the expiration of Title 42, a public health authority that allowed the U.S. to quickly deport asylum-seekers to contain the spread of COVID.
Judd explained how the border patrol is going to have even more limited resources than they already do after the ceasing of Title 42.
"If we're apprehending 3,000 people,…
Continue Reading