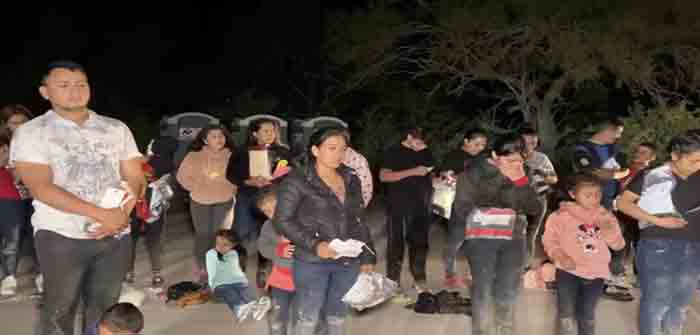 by Jim Hft at Lou Dobbs
In a shocking revelation, Todd Bensman, the Center's Texas-based Senior National Security Fellow, has reported that the Biden regime is allocating a staggering $2,200 per month to illegal immigrant families (1 parent & 1 child) for the cost of living expenses. This comes at a time when the average American on Social Security receives just $1,400 per month and Maui survivors with only $700.
According to a video interview with an anonymous Border Patrol Agent, illegal immigrants are "double dipping" the system. One parent and one child receive $2,200 per month, and then a separate parent and child—often from the same family—receive another $2,200 per month. This amounts to a whopping $4,400 per month for some immigrant families, a figure that exceeds what many working Americans earn.
This information supports the claims made by the legal immigration group 'ALIPAC.'
"The Biden-Harris administration is giving more money to illegal immigrant invaders, than to our own U.S. citizens" William Gheen, president of ALIPAC told KTRH, "Once a person understands that, then that person will always be on our side of the illegal immigration debate, which is very simple. Keep them all out, send them all home."
It doesn't stop at monthly checks. These illegal immigrants are also given housing, food, free medical services, and even a ticket to a destination of their choice within the United States, according to the Border Patrol Agent.
He continued,…
Continue Reading