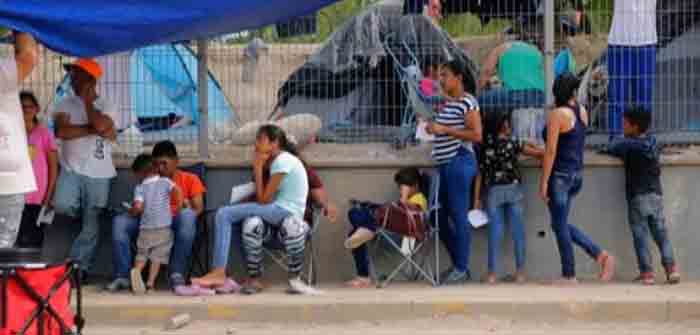 by Eric Lundrum at American Greatness
On Sunday, sources within the United States Customs and Border Protection (CBP) confirmed that there have been over 1.2 million illegal aliens who have completely evaded border authorities, commonly known as "gotaways," since Joe Biden took office.
Fox News reports that in the first two years of Biden's four-year term, monthly border encounters skyrocketed from 101,000 in February of 2021 to 251,000 in December of 2022, according to the CBP. And in the first 100 days of Fiscal Year 2023, CBP says it has already seen at least 718,000 border encounters overall.
The border crisis has long been the one area on which Biden has received universal criticism from both political parties, as his open-borders approach has led to surging immigration rates that have shattered previous historical records. While Republicans have supported a tougher approach to immigration since the successful presidency of Donald Trump, even Democrats have been forced to admit to the border crisis due to the rapid spread of crime, disease, and homelessness as a result, which have plagued border communities and any other locations to which illegals are sent en masse.
One of Biden's most recent Democratic critics is New York City Mayor Eric Adams (D-N.Y.), who saw a massive influx of illegals into his city after Texas Governor Greg Abbott (R-Texas) began busing illegals into New York in response to Adams' initial criticisms of Republicans' tough approach to the border. After the waves of illegals began overwhelming the city and its resources, Adams himself traveled to the southern border, where he called on Biden and Congress to address the issue.
The surge in immigration also presents…
Continue Reading