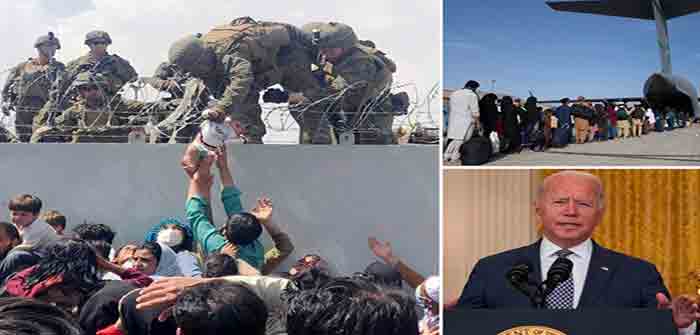 by Caitlin Doombos at New York Post
President Biden overestimated his own competence in foreign affairs ahead of the fall of Afghanistan to the Taliban, making unhelpful and impractical suggestions while displaying a "swaggering faith in himself" that left his administration unprepared for the devastating chaos of the evacuation of Kabul, according to a forthcoming book.
In "The Last Politician," due out Sept. 5, and excerpted by The Atlantic Tuesday, magazine staff writer Franklin Foer says the 80-year-old commander-in-chief "exhibited determination, even stubbornness, despite furious criticism from the establishment figures whose approval he usually craved" over his decision to end the US presence in Afghanistan on Aug. 30, 2021, after two decades.
"For a man vaunted for his empathy, he could be detached, even icy, when confronted with the prospect of human suffering," Foer wrote of Biden, who was caught apparently looking at his watch while attending the dignified transfer of 13 service members killed in an ISIS-K suicide bombing at Hamid Karzai International Airport and allegedly told the mother of one of the victims that her son's death was just like that of his late son Beau.
"When it came to foreign policy," Foer added, "Joe Biden possessed a swaggering faith in himself."
So strong was that faith that Biden,…
Continue Reading