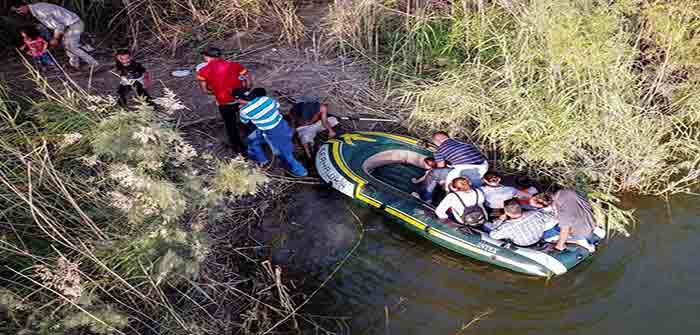 by James Varney at RealClear Investigations
When Vice President Kamala Harris visited Mexico last year, she cited poverty, crime, and political instability as "root causes" driving millions of migrants to cross the U.S. border. 
But some critics with regional expertise say Biden administration policies, which migrants have interpreted as an invitation to travel north, have severely worsened those root causes, destabilizing large swaths of Central America and Mexico. The torrent of people moving across the region has delivered billions of dollars to the coffers of human smuggling rings and the drug cartels that have taken advantage of America's overwhelmed border patrol to deliver fentanyl and other deadly substances to the United States.  
Criminal organizations, these experts say, have stoked rampant corruption, especially in Mexico, as they pay bribes to police and other local officials to ease passage of their cargo. The migrants themselves are prey to gangster elements that, according to one account, leaves more than two-thirds of them victims of crime and nearly one-third of the women subjected to sexual assaults.
"Mexico is probably one of the most dangerous places for the transit of migrants," said Dr. Juan Luis Hernandez Avendano, rector of the Ibero-American University of Torreon-Monterrey-Saltillo, who has been an outspoken critic of the surging corruption in his country.  
"And despite this, the routes to enter the United States continue to be fed not only by Central Americans, but increasingly by Caribbeans, and according to reports from the Jesuit Migrant Service, more Asians and Africans," Avendano told RealClearInvestigations. "In effect, we are experiencing a humanitarian crisis, since they are not only extorted by the cartels, but also subjected to labor and sexual slavery. It has gotten worse because Venezuelan migration has joined" the human tide. 
Avendano has been sharply critical of the situation for years,…
Continue Reading