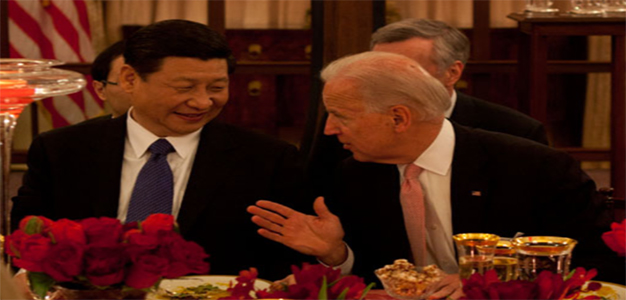 by Natalie Winters
The executive order, which executes key tenets of President Biden's climate change agenda, was released on the former Veep's first day in office.
Section 7 of the massive order, which includes the revocation of the permit for the Keystone XL Pipeline, also revokes several climate and energy-focused executive orders penned by the Trump administration.
Subpoint C notes that "Executive Order 13920 of May 1, 2020 (Securing the United States Bulk-Power System), is hereby suspended for 90 days."
The Trump-era order sought to ban, replace, and set new criteria on bulk-power system (BPS) electric equipment coming from a foreign country or national that poses a national security threat.
"Foreign adversaries are increasingly creating and exploiting vulnerabilities in the United States bulk-power system, which provides the electricity that supports our national defense, vital emergency services, critical infrastructure, economy, and way of life. The bulk-power system is a target of those seeking to commit malicious acts against the United States and its people, including malicious cyber activities, because a successful attack on our bulk-power system would present significant risks to our economy, human health and safety, and would render the United States less capable of acting in defense of itself and its allies," the introduction to the executive order read.
The move "prohibited any acquisition, importation, transfer, or installation of BPS electric equipment by any person or with respect to any property to which a foreign country or a national thereof has any interest, that poses an undue risk to the BPS, the security or resiliency of U.S. critical infrastructure or the U.S. economy, or U.S. national security or the security and safety of U.S. persons."
The DOE was also tasked with identifying existing BPS electric equipment that violated the aforementioned prescription and "develop recommendations to identify, isolate, monitor, or replace this equipment as appropriate."
Released on May 1st, 2020, the powers provided in the executive order were utilized by the DOE in early December concerning the Chinese Communist Party.
As of January 16, 2021…
Continue Reading