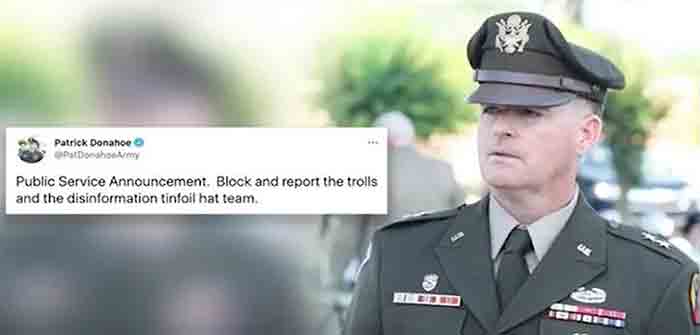 by Joe Hoft at The Gateway Pundit
Below is a video describing yesterday's events.
Here is a document summarizing yesterday's events.
Our source says:
This Captain filed criminal charges against the commanding general at Fort Benning due to the General pushing non-licensed vaccines. Instead of investigating, the officials reported the Captain to the same people the Captain was filing charges against!  So they retaliated against him by ordering a mental evaluation where they asked him about January 6th and his thoughts on the election.
The Captain's criminal complaint against the Commanding General claimed that he was mandating vaccinations with vaccines claimed to be FDA-approved.  The DoD is operating under the BELIEF that the vaccines they are mandating are fully licensed.  This is arguably not the case.
Below is a memo where the military claims the Pfizer vaccine was FDA approved and this is the vaccine that the troops are being given.  Some argue that this is not the case:…
Continue Reading