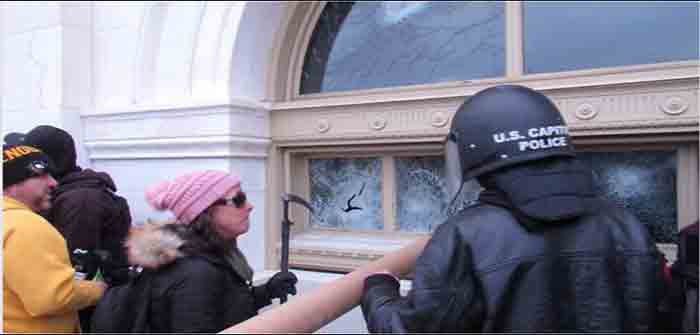 by Nick Arama at RedState
While we've all been heavily focused on the election, the NY Times dropped an important story about Jan. 6 that many didn't notice.
Remember when Sen. Ted Cruz (R-TX) grilled an FBI official about FBI or confidential human sources (informants) who may have been involved or had knowledge about Jan. 6?
Senator @tedcruz's Full Questioning Of The FBI At Senate Judiciary Hearing Today About Whether There Were FBI Informants Present On January 6th And Ray Epps

"How many FBI agents or confidential informants actively participated in the events of January 6th?"

"Who is Ray Epps?" pic.twitter.com/Haufq3kym2

— The Columbia Bugle 🇺🇸 (@ColumbiaBugle) January 11, 2022
Turns out that one of the top people in the Oathkeepers — their vice president — was an FBI informant, according to the NY Times.
An F.B.I. informant who was embedded for months in the inner circle of Stewart Rhodes, the leader of the Oath Keepers militia, is likely to testify as a defense witness at the seditious conspiracy trial of Mr. Rhodes in connection with the attack on the Capitol on Jan. 6, 2021.

The informant, Greg McWhirter, served as the Oath Keepers' vice president but was secretly reporting to the F.B.I. about the group's activities in the weeks and months leading up to the Capitol attack, according to two people familiar with the matter.
But that wasn't all. Let's read on…
Continue Reading