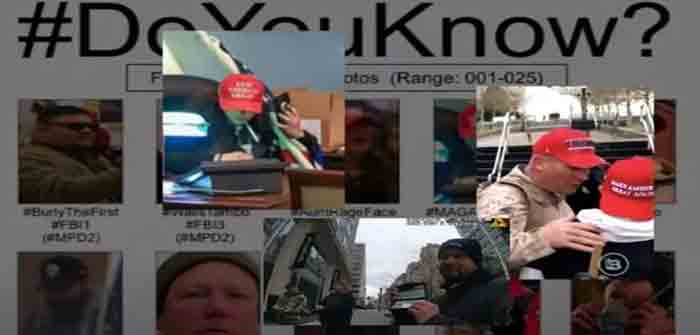 by Jim Hoft at The Gateway Pundit
Dozens if not hundreds of government operatives infiltrated the protests at the US Capitol on January 6, 2021.
Below is an ever expanding list of government operatives The Gateway Pundit and others identified working inside the massive Trump crowd at the US Capitol on January 6, 2021.  The Gateway Pundit continues to add to this list as we learn more about the planned and choreographed #FedSurrection.
INCIDENT 1: The FBI infiltrated the Proud Boys — and their informant exonerated the Proud Boys of any conspiracy
In July 2022 TGP contributor Cara Castronuova released whistleblower documents, text messages, and audio transcripts of FBI informant James Knowles's communications with his FBI handlers on January 6. The evidence exonerates Trump supporters and the Proud Boys of any conspiracy or planning to storm the US Capitol, to enter the US Capitol, or to overthrow official proceedings.
The evidence reported by Cara at The Gateway Pundit was explosive.
IT DID NOT HAPPEN as we all know.
Now we have the proof!
The FBI had the evidence that there was "no conspiracy" or plans made by the Proud Boys and others to invade and take control of the US Capitol.  The FBI ignored this information from their own operative.  They ran with lies about an insurrection instead.
INCIDENT 2: The FBI was recruiting men and women to infiltrate the crowds and work as operatives prior to January 6…
Continue Reading