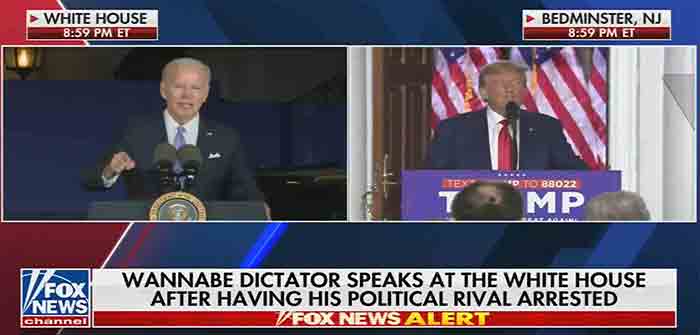 Uploaded by Tucker Carlson at Twitter
At the end of Tucker Carlson's Twitter Monologue last night all I could hear in my head was Lynard Skynard's awesome hit Freebird – "I'm as free as a bird now and this bird you cannot change…I wanna fly high as a free bird, yeah…Lord I can't change" You don't get anymore love of America, love for the American Flag and good ole Rock-n-Roll than Freebird.
Last night Tucker told the world he is all American, loves the American Flag and all it stands for and he is a FREEBIRD!
Let 'er rip Tucker…
Ep. 4 Wannabe Dictator pic.twitter.com/MDcs5g0gxB

— Tucker Carlson (@TuckerCarlson) June 15, 2023
In honor of our new FREEBIRD we here at The T-Room thought our readers might enjoy hearing Lynard Skynard perform Freebird live in 1977 out in Oakland, California. And Tucker, we're thrilled you are now FREE and can only hope you are "flying high" because you have some damned serious work to do…
WHEW!!!