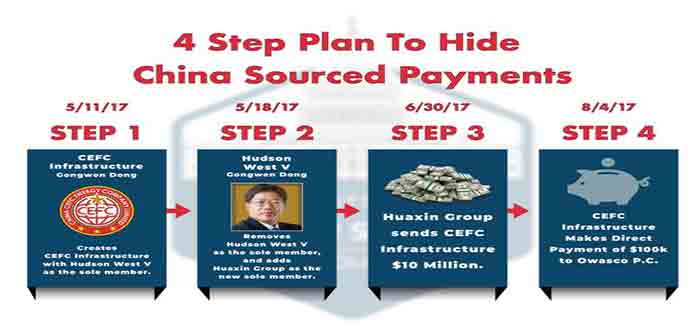 by Helen Tansey at The T-Room
Rep James Comer, Chairman of the House Oversight Committee, held the first of what will likely be more press conferences detailing then VP and now Pres Joe Biden sold his influence to ingratiate foreign nationals in Romania, Ukraine and China. In their press briefing Comer and committee members detail more than 20-shell companies, many being LLC's, used to accept payoffs which were then disbursed through these entities to Hunter Biden, James "Jimmy" Biden, Sara Biden, Hallie Biden, Kathleen Buhle Biden, Melissa Buhle Biden and three of his grandchildren.
When issuing their interim report the committee has "traced at least $10 million in total foreign nationals' and their related companies going to the Biden family, their business associates, and their companies." This amount is highly likely to rise since the committee is now subpoenaing several more banks for their records.
WATCH:
Read the Committee on Oversight and Accountability 36-Page Report titled "Second Bank Records Memorandum from the Oversight Committee's Investigation into the Biden Family's Influence Peddling and Business Schemes.
Read the Committee's tweets for further details:
We have now established a network of over 20 companies formed by the Bidens and their associates.
 
Most of these companies were LLCs and formed when Joe Biden was Vice President.

— Oversight Committee (@GOPoversight) May 10, 2023