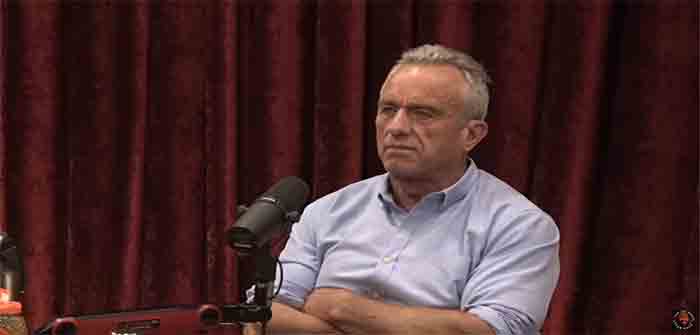 Uploaded by Powerful JRE
Joe Rogan hosted Robert F Kennedy, Jr who has waded into the 2024 Democratic Primaries. Rogan provides him his platform for a long-form interview. It's very informative and well worth your time to tune into.
First a snippet where Kennedy talks about his uncle who was then President John F Kennedy. He recalls how the CIA was insistent his uncle attack Cuba. History tells us the CIAs attempts failed. Never one to give up, the CIA then began scheming to get the U.S. engaged in Vietnam. I'll let him tell you the rest of the story.
WATCH:
Here is the link to the full Rogan/Kennedy interview – https://open.spotify.com/episode/3DQfcTY4viyXsIXQ89NXvg?si=7ea76e40445e4877&nd=1
You can learn about his Presidential campaign at www.kennedy24.com