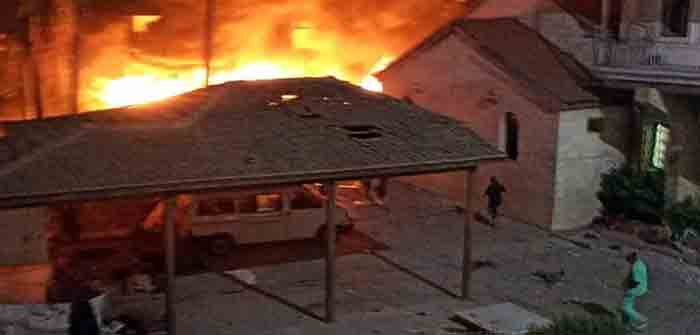 by Helen Tansey at The T-Room.us
Around 7:11 pm tonight, a bunker-busting missile screamed into the courtyard of the Al Ahli Baptist Hospital in Gaza killing upwards of 500+ innocent men, women and children who were seeking care or shelter in the safest place they could find on the strip.
Initially Israel's IDF claimed responsibility: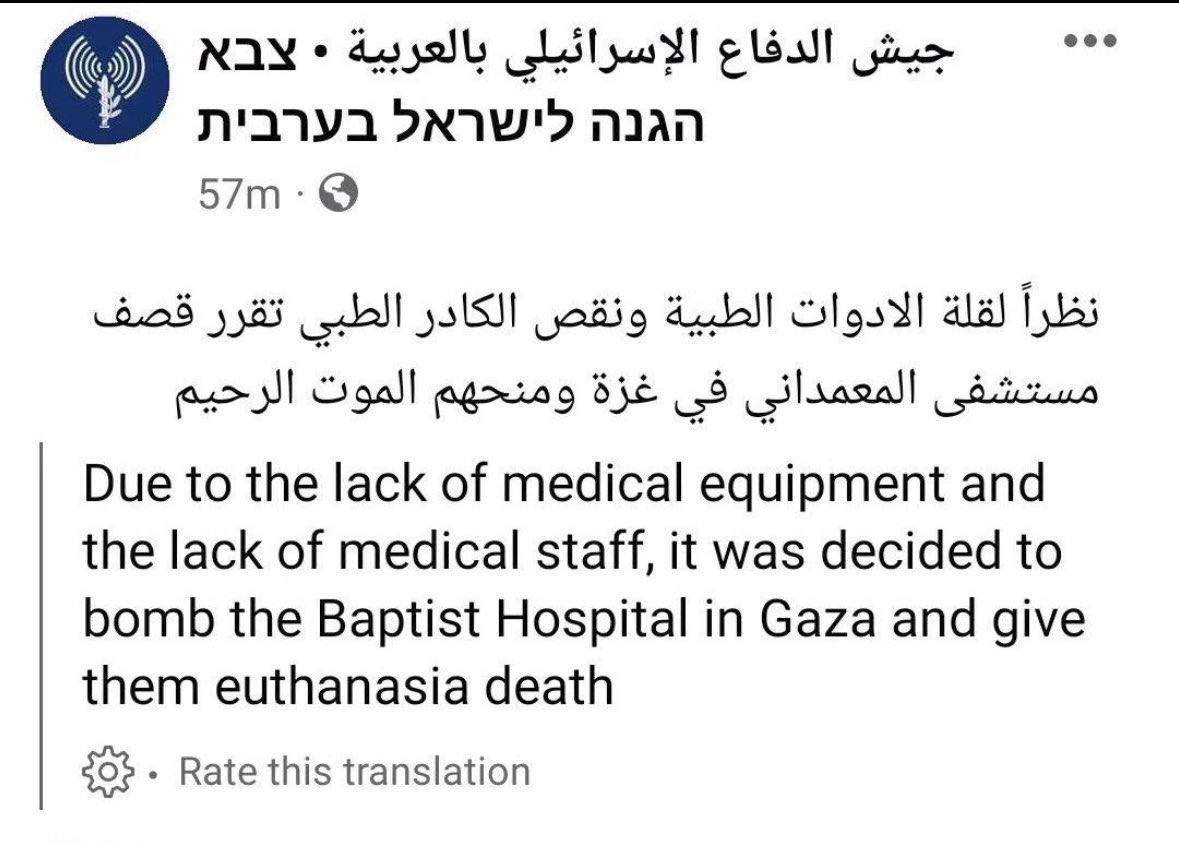 Then the IDF deleted the tweet with Netanyahu shortly thereafter claiming a Hamas missile misfired.
Then activist Hananya Naftali went on record and stated this: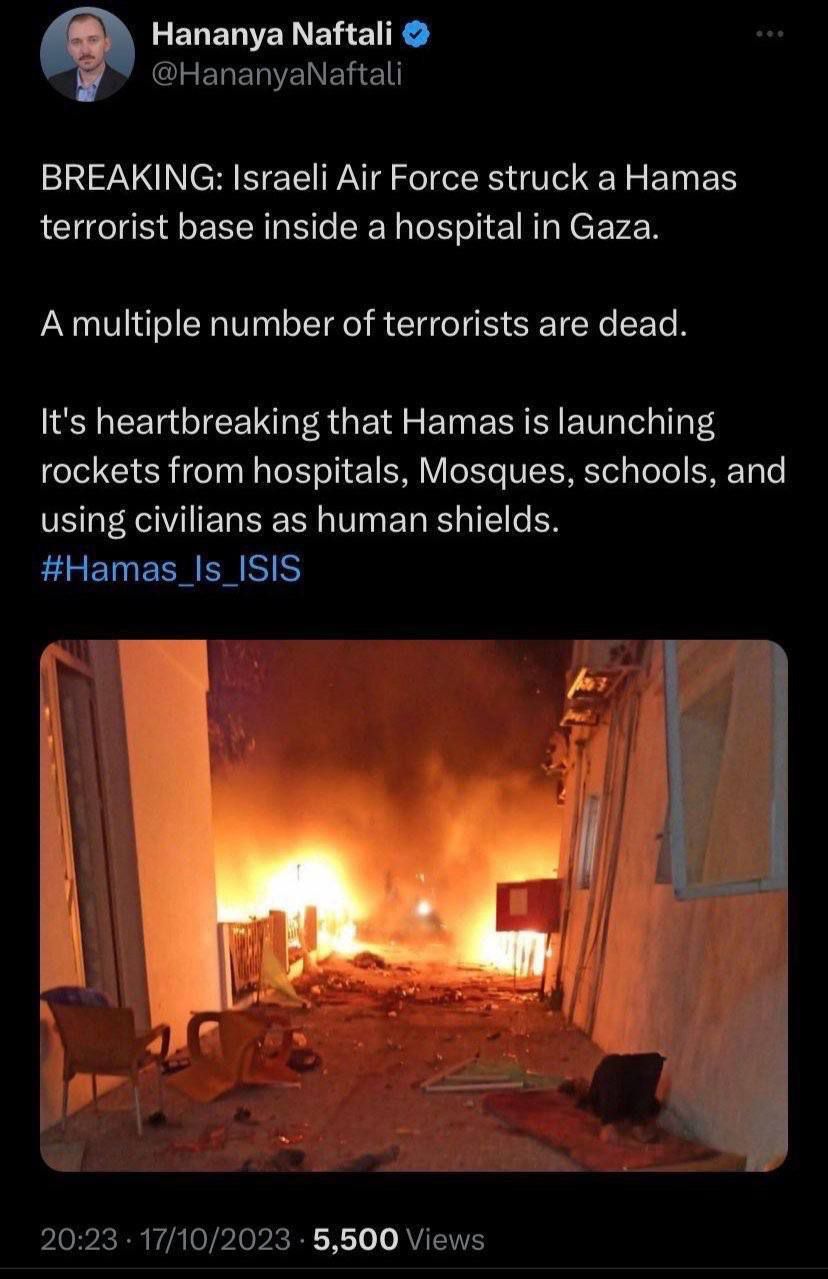 Who then deleted the tweet.
Let me set something straight. This will be the fourth battle I have personally covered using open sources to inform T-Room readers. Israel always, always, always says a Hamas cell was inside whatever the civilian target may be and they always wrap it the human shield language. It's their 'go to' every single time.
At this point no one in any official capacity has gone on the record declaring responsibility for this heinous, cowardly act. Being an unofficial authority I'll gladly state on the record that Israel targeted the Al Ahli Baptist Hospital with hundreds of innocent civilians inside, outside and nearby. There is not a scintilla of doubt in my mind.
WATCH:
This bombing has lit the Middle East on fire and I mean on FIRE. As of the time of this writing, Israel's Embassy in Beirut has been breached by protesters. Spontaneous protests are happening throughout the West Bank, Jordan, Iran, Lebanon and Iraq. The Middle East is uniting, because they, like the rest of the civilized world, no longer support Israel in its current state. Change must come and fast…