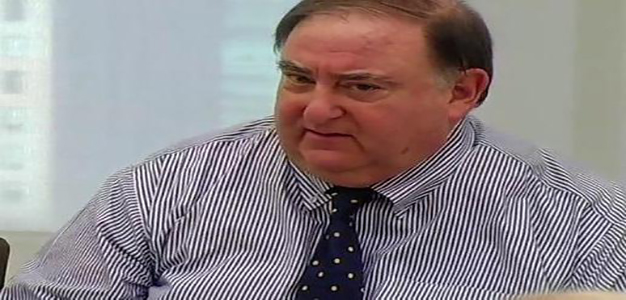 What if I told you that you/we paid for content in the Steele Dossier? What if I told you that the material in the Steele Dossier was simply made up, as in out of thin air, by none other than the man the Pentagon's Department of Net Assessment paid a bit more than a million dollars to in 2016 and 2017? What if I told you the contract that laid-out the details of this contractor's assignment, which was then signed by all parties, was itself a fake?
We know Stefan Halper was hired by the DoD's Dept of Net Assessment for $700k in 2016 and $400k in 2017. Right? So, what if Halper's real assignment was to 'spy and manufacture evidence' to taint Trump using the Dossier as one of many tools?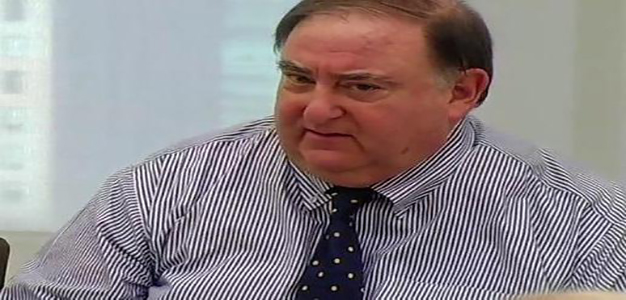 Dan Bongino's podcast on Monday highlighted some work that Svetlana Lokhova, author of The Spy Who Changed History, and Stephen McIntyre of Climate Audit were doing on the origins of the content in the Steele Dossier. Bongino summarized their independent work which is stunning if in fact they are both accurate.
Here's Bongino – "What if Halper lied? What if Halper made up the whole thing? What if Halper said he got the information from Trubnikov to feed into the dossier to spy on Trump and just made it up?" Bongino goes onto to say the Democrats are setting themselves up for failure… "We paid a spy to spy on Trump to feed into the dossier who got the information from the Russians" OR "Everything we were told about the dossier was made up and they spied on Trump anyway."
Bongino begins to highlight both McIntyre and Lokhova's work 23:00 minutes into the show – Ep. 1123 Panic Breaks Out Before the IG Report
McIntyre and Lokhova, especially Lokhova, provides some damned convincing source material plus firsthand knowledge of how Halper operates/d. Here's a link to the Lokhova thread Bongino is talking about on his show – "I've got a story to tell you; it's all about spies. And if it's true, which I think it is, you boys are gonna need a whole new organisation." John le Carré, Tinker Tailor Soldier Spy – https://threadreaderapp.com/thread/1199417658766172161.html
Three days later Lokhova follows up her original thread with a second one detailing how she and Lt. Gen Flynn were set up by Halper. She cites multiple odd coincidences, aka pattern, between Halper's meetings with Trump campaign officials like PapaD, Carter Page, Stephen Miller and Sam Clovis. It would appear that every time Halper reached out to any of these guys front page headlines would then magically appear in the Post or the Times within days full of disinformation about these meetings.
Lokhova states, "There is an avalanche of evidence that Halper spied, entrapped, fabricated "intelligence" against the Trump campaign. This is before you consider that every piece of his "work" ends up in front pages of newspapers. During a top secret counterintelligence investigation!" – https://threadreaderapp.com/thread/1200401982990749696.html
After digesting all of the information, I reached out to Lokhova and asked "So, tell me if I have this right @RealSLokhova Halper is paid w/U.S. taxpayer funds by DoD. He is person A&B in Steele dossier. As source, he tells Steele Russia compromised Trump for past 5yrs, links claim to Trubnikov, whom he never spoke too. Just made it up. Correct?" She responded by liking my tweet.
It's absolutely galling to learn, three years later, that the Pentagon paid Halper more than a million dollars to dirty up, entrap and then spy on candidate Trump to President Trump! Think about that. The Pentagon! The entirety of this coup was seeded by the U.S. Military by first hiring Halper with U.S. tax dollars, who then spent 18 months or so manufacturing crap lies to dirty up our President who is now this close >< to being impeached. The only ones who should be charged for high crimes and misdemeanors are the ones who put these partisan political schemes together, paid for by U.S. tax dollars and managed by the deep state. No wonder Trump is suspicious of his military and intelligence leadership. I am too... ----------- Here is McIntyre's thread - https://threadreaderapp.com/thread/1201186052741980161.html