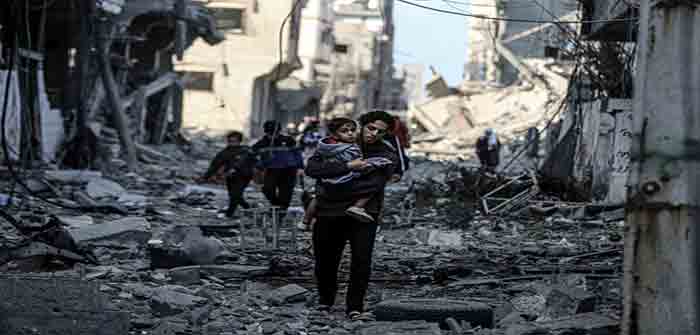 by Helen Tansey at The T-Room.us
— // Tenth day of the war, October 16th, status update and major events:
– At the beginning of the early morning of the 16th of October, extremely heavy airstrikes took place in Gaza. For the rest of the day, it was reasonably quiet compared to previous days, although airstrikes still continued.
– Hamas launched sporadic rocket attacks towards several cities including Tel Aviv and Ashkelon.
– Despite Egyptian statements that the Rafah border crossing would be opened for six hours during a temporary ceasefire, to allow aid into Gaza and to allow foreign nationals to leave, Israel and Hamas denied that a ceasefire deal had been reached. Only six trucks of fuel managed to cross the Rafah crossing before it was closed, leaving Palestinians without medical supplies, food and clean water.
– The IDF evacuated 28 Israeli settlements near the Lebanese border.
– Putin called the Iranian President.
– Netanyahu warned Iran and Hezbollah during a speech in the Knesset.
– Throughout the day, Hezbollah attacked many different IDF sites near the Lebanese border, destroying at least one Merkava tank. Among the sites that were targeted are Misgav, Khirbet Al-Manara, Harmon, Risha, Ramieh and Al-Dhahira.
– In response to the Hezbollah attacks, the IDF fired artillery at several towns in South Lebanon for a prolonged period of time, and announced that they carried out drone strikes on Hezbollah targets in Lebanon. The use of white phosphorus on Lebanese farmland was also recorded.
– Major Syrian cities such as Latakia, Aleppo and Damascus tested their air raid sirens and early warning alarms for the first time in years.
– Iranian Foreign Minister said there is a 'real possibility' that the resistance axis may carry out pre-emptive actions in the coming hours.
__________
https://t.me/VanessaBeeley/18539
Zionist media
Israel Prime Minister Netanyahu's office:
Russian President Vladimir Putin informed Netanyahu that if the war continues, other parties will join on several fronts.
__________
Jake Tapper: "The Israelis are bombing the crap out of Gaza. It doesn't seem like saving the hostages are a priority at all right now."
The $1.9 TRILLION American Rescue Plan was supposed to be about helping *Americans* recover from idiotic COVID lockdowns.
But for some reason, $500 million of that deficit spending went to the State Department to "resettle refugees."
$33.7 million went directly to Gaza via the UNRWA, an organization that's been described as "effectively a branch of Hamas."
In total, Biden has given this branch of Hamas $730 million since 2021, making the US taxpayer its largest donor in the world.
UNRWA employees in Gaza belong to the Hamas-linked trade union and a number of employees are actual Hamas fighters.
UNRWA schools teach kids to hate Jews and glorify terrorism. UNRWA facilities are often used to store rockets, munitions, and serve as human shields for Hamas.
Trump defunded them in 2018 because all of this is common knowledge.
But Biden's State Department says it's in "America's national security interest to fund them" despite the group being guilty of war crimes. Joe Biden's American Rescue Plan ended up being the spark inflation, fund terrorism, and kill Jews plan.
This flow of money must immediately stop and the terrorist sympathizers responsible should be fired and held accountable. Absolutely infuriating how DC spends our money.
__________
In 2009 I obtained samples from Gaza which was being bombed by Israel. With great difficulty, I must say, and some very James Bondish operations. I booked to fly to Cairo to obtain the samples which had been smuggled through the Gaza Egypt tunnels. The British Embassy refused to allow me to fly. So I bought a ticket for my friend the Countess (also a head scarf!). But in the end she couldnt go. The Arabs smuggled the samples to me through Ireland, and I met a Arab woman in full black dress covered up except for eyeslots, with a carrier bag ouside Boots at Birmingham New Street for the hand-over. I was to carry a copy of the Telegraph. Since the bombing of Gaza has returned and since (as in Lebanon) they must drop bombs that penetrate bunkers, it is inevitable that they will be using the same Uranium weapons. I understand they have dropped some 2000 bombs. I have been told that this involves the dispersion of half the 500kg or 1000kg bomb of Uranium. If this is so, we are talking about about 200-500 tons of Uranium.
Dr. Chris Busby
__________
— // Seventh day of the war, October 13th, status update and major events:
– Renlentless bombing campaign in Gaza continues; Israel drops leaflets asking residents of Gaza City to evacuate to areas in the south of the Gaza strip. Later on, Israel bombed a civilian convoy on a road that Israel promised not to target, resulting in at least 70 deaths.
– All areas around the Gaza strip have been cleared of Hamas fighters, based on the evidence that is currently available. No more successful infiltrations were reported.
– Iran's Foreign Minister met with the Secretary General of Hezbollah, Sayyed Hassan Nasrallah in Beirut.
– Massive protests in support of Palestine were held around the world, particularly in Muslim nations such as Iraq, Iran, Yemen and Jordan.
– The Israeli settlement of Metula near the Lebanese border was declared a closed military zone by the IDF.
– Sporadic small rocket barrages against Israeli cities. Hamas also launched one long range Ayyash 250 missile into the direction of Haifa, which hit a chemical production plant.
– Hezbollah announced that it targeted three Israeli settlements near the Lebanese border with armed fighters using small arms, and says it inflicted casualties upon the IDF.
– In a response to the Hezbollah attack, the IDF fired artillery at South Lebanon, destroying one Lebanese army observation tower. In response to this, the Lebanese army fired artillery back at Israel.
– Israeli artillery, or possibly a hellfire missile fired by an IAF attack helicopter, killed a Reuters journalist in South Lebanon and heavily injured three other journalists belonging to Al-Jazeera.
– The IDF announced that it carried out drone strikes against Hezbollah targets in Lebanon.
________
— / Iranian Foreign Minister. Amir Abdollahian: The response of the resistance forces will be decisive, regretful, and change the current map of the occupied Palestinian territories
________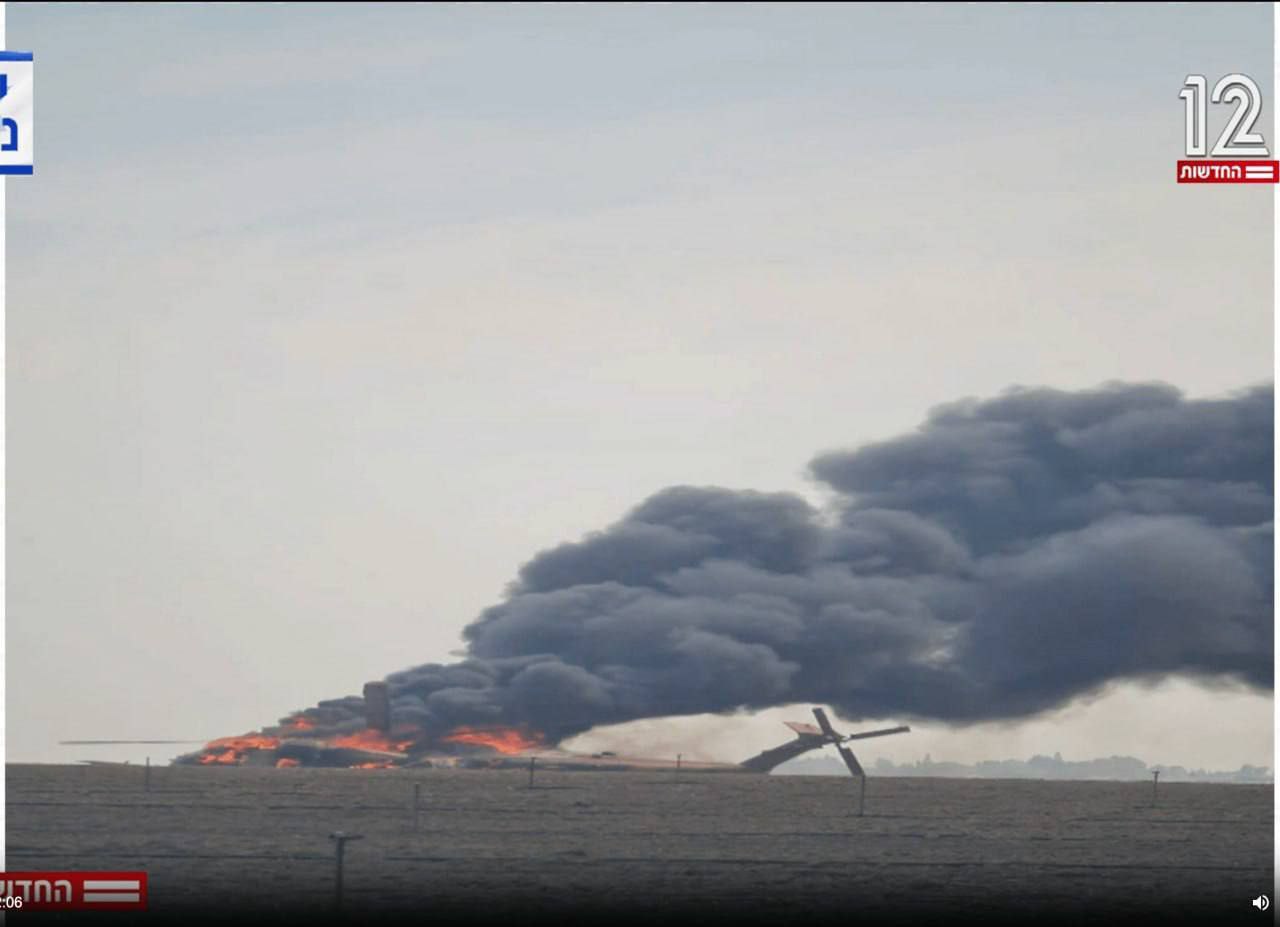 A reporter of Channel 13 announced in a tweet that on October 7, a transport helicopter (CH-53 C-Stallion) carrying approximately 50 IDF soldiers was targeted by Hamas with an RPG, and all those inside died as a result
__________
— // BREAKING: Iran has sent a warning message to Israel through the UN saying that Iran will have to intervene if the IDF launches a ground operation in Gaza – Walla / Axios
__________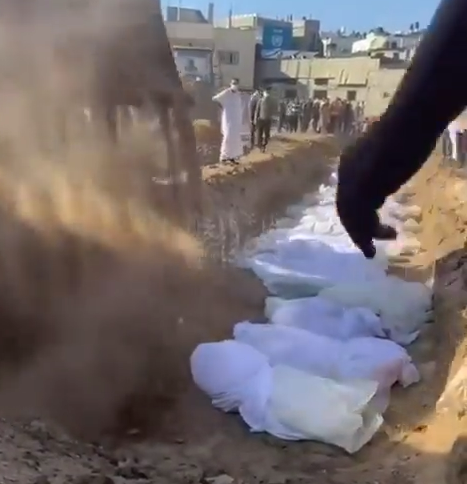 Gaza Begins Digging Mass Graves to Bury Victims of Israeli Airstrikes
With mortuaries overwhelmed and cemeteries full, mass ceremonies for Palestinians have taken place in fresh burial sites.
The number of Palestinians killed since the beginning of the escalation has risen to 2,750, the majority of whom are civilians, including children, according to the Palestinian Ministry of Health.
__________
— Since this morning, Hezbollah and the IDF have been involved in a constant back-and-forth battle
The intensity of the conflict in the North has increased significantly, and if this is a preview of what's to come, then this will spiral out of control very fast.
Until yesterday, it was one or two attacks a day, now it has increased to six, and it's almost non-stop.
__________
❌❗️— Israel's Foreign Minister: It is unacceptable that the Holy See, the Vatican, and the Roman Catholic Church puts out a statement 'expressing worry' primarily for Gazan civilians while the State of Israel is burying 1,300 people who have been murdered by Hamas Terrorists
__________
— / NEW: USAF A-10 Warthog squadrons left Davis-Monthan Air Force Base in Arizona, headed for the Middle East
— Warthogs are only used for close air support, meaning the US is expecting a large scale land battle somewhere.
This is not a good sign.
__________
⚡ The head of the Iranian Red Crescent says that 200 tons of aid offered by Iran will arrive in Egypt "soon", and that Iran is interested in building a field hospital near Gaza to receive the most severe cases.
⚡️ The Palestinian Journalist Syndicate reports that 11 journalists were martyred and more than 20 journalists were wounded and missing since the start of the occupation's aggression on Gaza.
__________
— / Spokesman of the Iranian Red Crescent: If Egypt had allowed it, we would have sent our doctors and aid into Gaza, and we dare the Israelis to bomb us
__________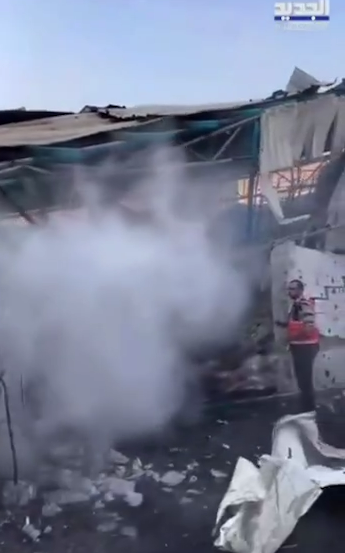 ◾️This is what the UN warehouses in Gaza look like now, where the structure stored humanitarian aid.
◾️The Israeli Air Force destroyed warehouses with food and essential goods. Tel Aviv is blocking the delivery of humanitarian supplies through the Rafah checkpoint.
__________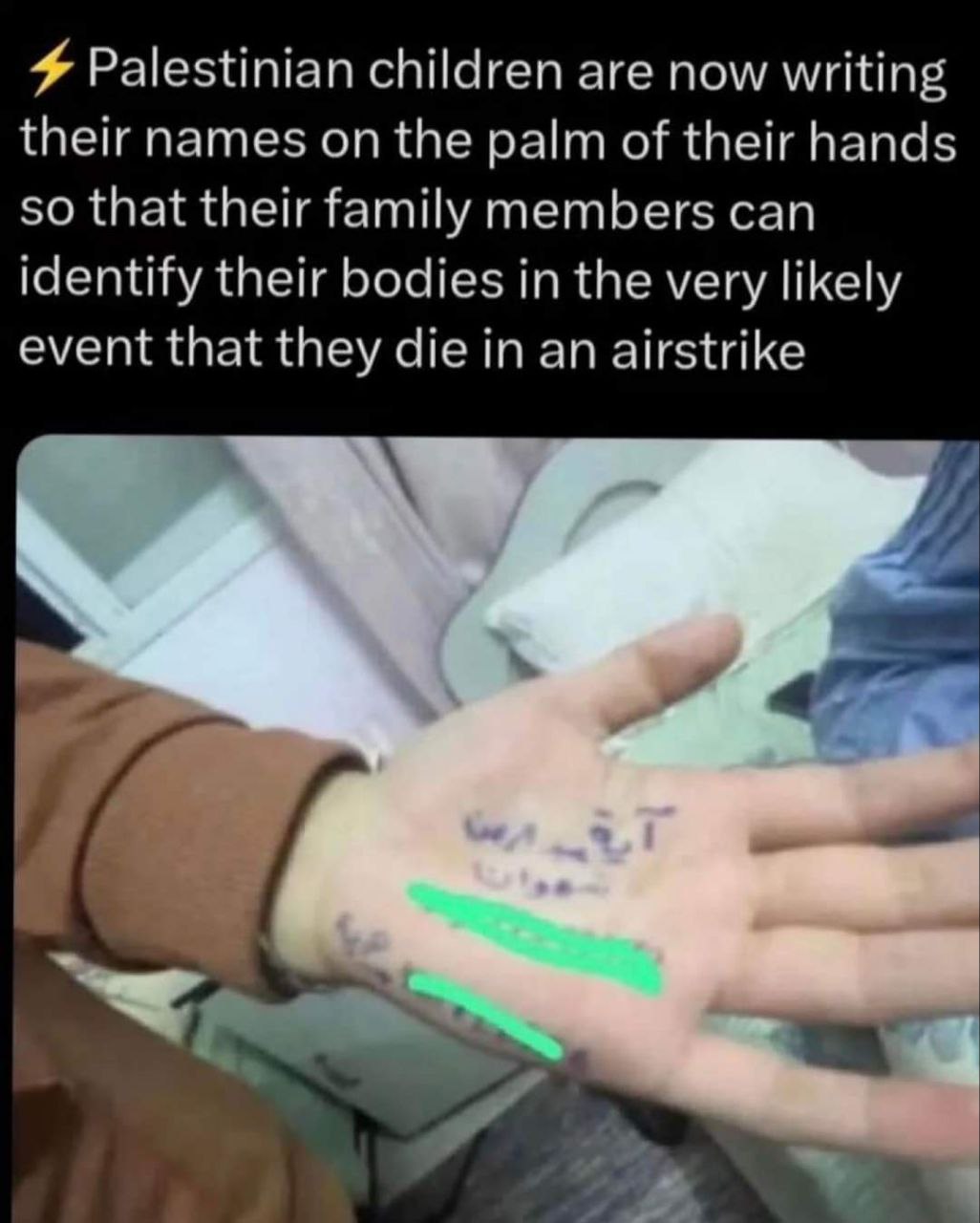 _________